house a by whispering smith
I had a great opportunity to visit House A by Whispering Smith as part of the Western Australian Architecture Awards 2018 Tour Series. The house was awarded the 2018 AIA (WA Chapter) Architecture Award for Small Project Architecture and although it is a small house, it is big on ideas and execution. House A is the first of three proposed homes (the others being Houses B & C) on a 762m2 subdivided lot in Scarborough. Being located on the smallest of the three lots (only 177m2!) the one bedroom house makes a big impression with its small footprint.
Owner-occupier of House A and Director of Whispering Smith, Kate Fitzgerald, took our tour group around the home that she designed for herself and her partner. For such a small house, just 70m2, the space feels enormous as you enter thanks to the central north-oriented courtyard that floods the entrance, kitchen and living area with light. These three spaces extend themselves outdoors through the steel bi-fold windows and doors that Kate says stay open almost permanently from 'about this time of year until March.'
Sustainability is a key component of the design; the walls are constructed using concrete that has a 65% slag content and has a layer of insulation that regulates the temperature year round. During the tour, the cross ventilation was evident with a refreshing breeze flowing from the west through the house. House A is an example of how good design can get such a great outcome on a small site. Once all three dwellings are complete it will show the potential of subdivision and infill on a suburban site; a significant difference from the business-as-usual project homes that are the norm on this kind of subdivision.
By David Houston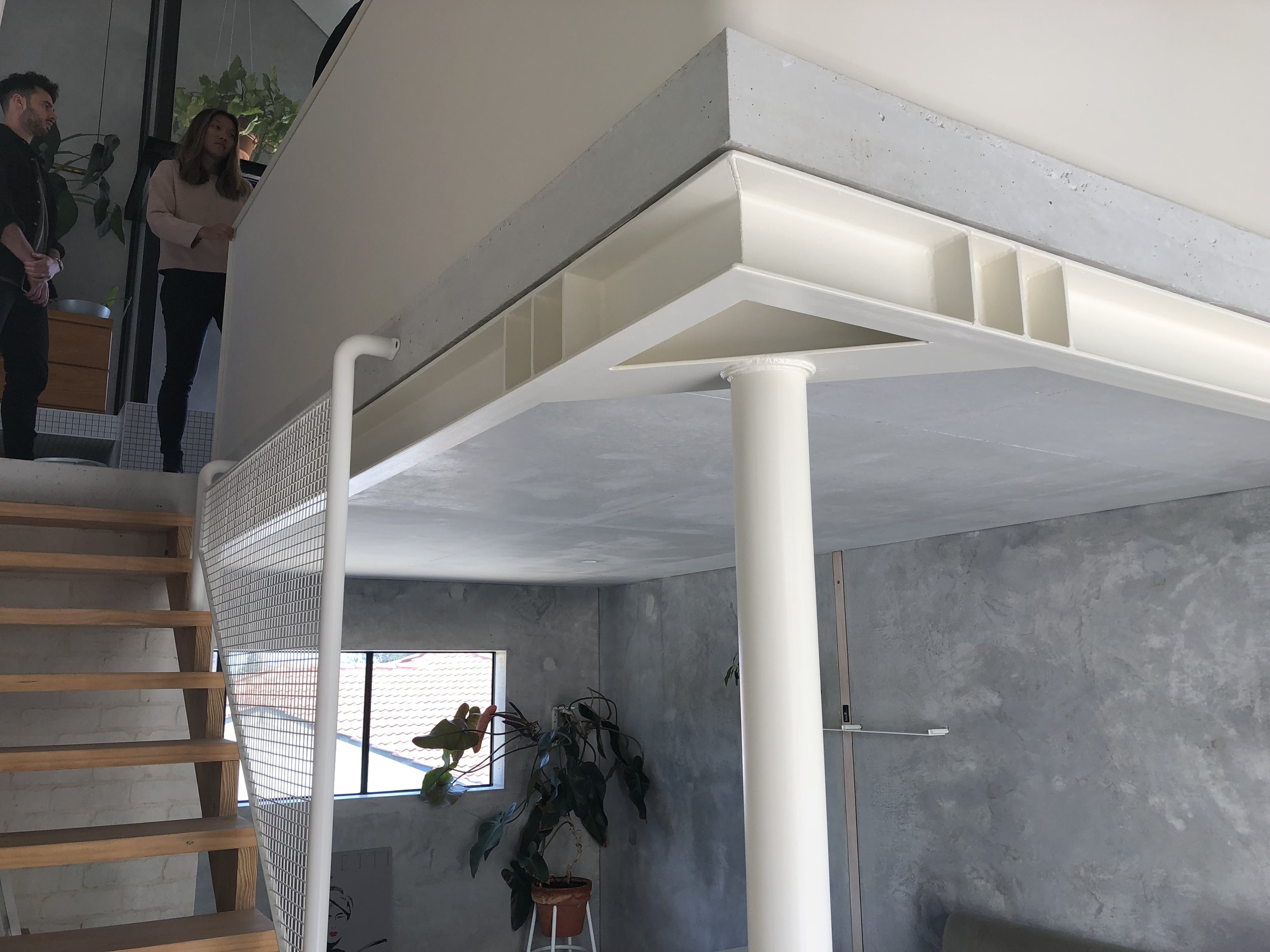 All images by David Houston